Opportunity
 invests
 meets
 excels
 hires
 builds
 leads
 sells
 plans
 BARTs
 invests
here
Opportunity
 invests
 meets
 excels
 hires
 builds
 leads
 sells
 plans
 BARTs
 invests
here
In cities across the Bay Area, high rents and limited space slam the door on economic opportunities for businesses of all types and sizes. Not here.
In Antioch, opportunity is everywhere. It's affordable building sites, responsible construction crews, and a talented workforce. It's our own BART station and our passionate community. And it's our history of second chances that's made this chance possible: your opportunity to build the business you imagine.
They say, "Opportunity knocks." But in Antioch it doesn't have to—it already lives here.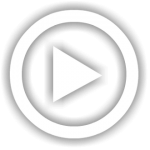 Your dream commute has arrived.
If you'll be commuting from outside Antioch, your workday is about to get a lot more pleasant.
[ Watch your reverse commute in action. ]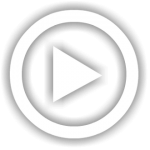 Your dream commute has arrived.
If you'll be commuting from outside Antioch, your workday is about to get a lot more pleasant.
[ Watch your reverse commute in action. ]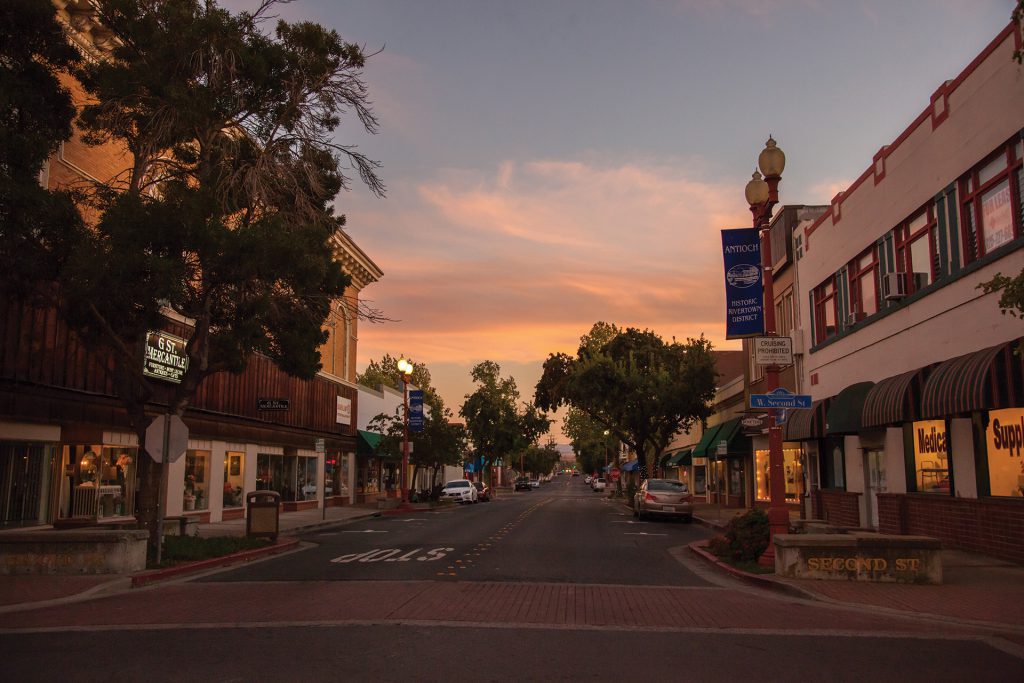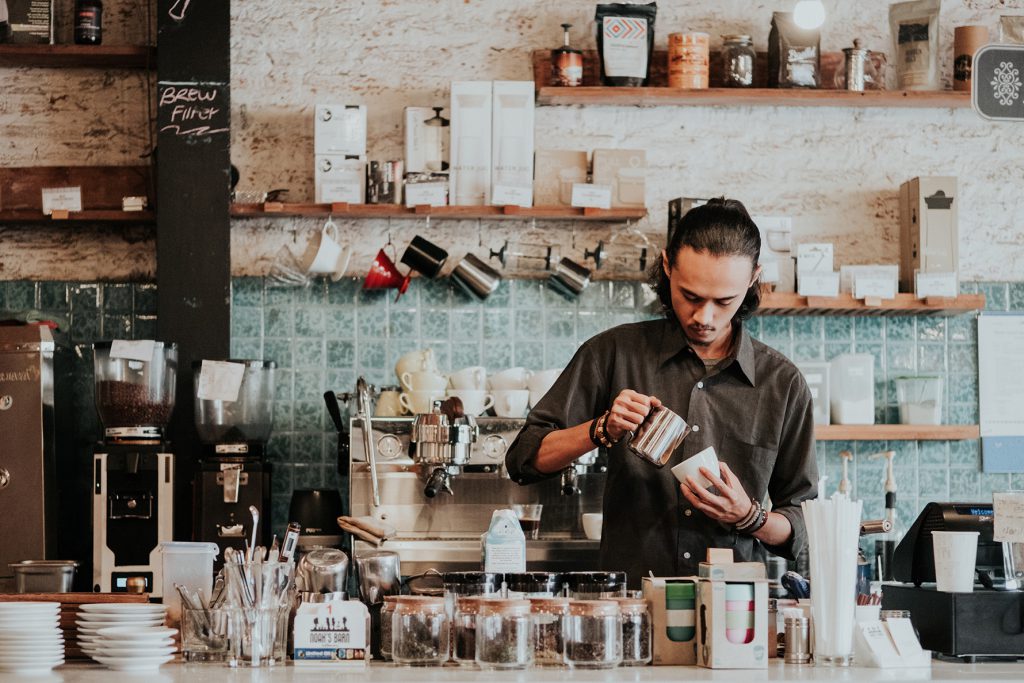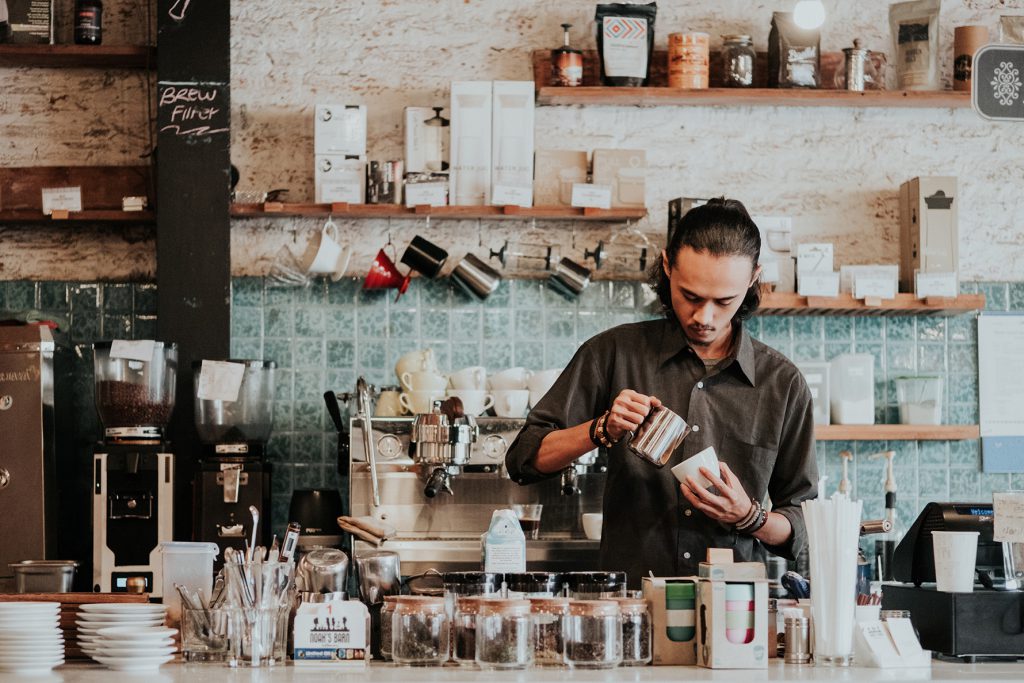 The Bay Area's best-kept secret.
Antioch has flown under the radar for years, which is how we've kept real estate prices low and quality of life high. But the secret is out, so get here soon!
1799

1837

1848

1848

1849

1850

1850

1851

1851

1850s–60s

1859

1863

1864

1860s

1870

1872

1876

1889

1920s

1928

1973

1980

2006

2018

2019
After studying medicine at Harvard, John Marsh migrates to Southern California, where he becomes the first Californian to practice western medicine. Once he accumulates enough wealth (by accepting cattle for services rendered, creating one of early California's largest herds), he heads north, the first white settler in what's now Contra Costa County.

The 13,316-acre Mexican land grant includes present-day Oakley, Knightsen and Brentwood. John Marsh eventually marries Abbie Tuck and builds the Stone House, which still stands today.

John Marsh sells a land grant to the Smith brothers in what's now Antioch. The brothers aren't interested in repaying their debt to Marsh, but they are interested in settling the freshly minted "Smith's Landing."

The opportunity to get rich quick attracts worldwide attention, bringing 300,000 people to the territory, reinvigorating the economy, and launching California into statehood.

Meanwhile, in Maine, ship captain George Kimball and his crew set out for California, seeking a land "…where summer reigns perpetually; while the fertile soil is yielding its increase abundantly, fruits growing spontaneously, fishes sporting most plentifully, and where wild game is most prolific, on the shores of the Pacific."

Reverend Smith (one of the Smith brothers) invites the mariners to Antioch, where Kimball builds homes, a schoolhouse, wharves and other trappings of settled life. The Reverend leaves, making Mr. Kimball "… the first permanent settler… the first postmaster, the first notary public, the first justice of the peace, and the first school trustee in Antioch."

On September 9th, California becomes the 31st state in the union.

At a town picnic on the 4th of July, conversation turns to naming the new settlement. After several ideas are proposed and dismissed ("Minton," "Paradise"), the town is officially christened Antioch after a city in the Bible.

It subsequently closes, re-opens, closes and re-opens again.

• J.C. McMaster builds a brick kiln by the river.
• Mr. Nicholson uses local clay to make porcelain in his pottery plant.
• George Russell, William Knight and George Gruenwald build a distillery that eventually produces 2,400 gallons of spirits a day.
• John Gagen builds the area's first soda water plant (to mix with the booze?).

Coal mining becomes the town's first non-farming business, spawning several surrounding towns and an economic boom. The area goes from rural to industrial.

The company eventually becomes Antioch's longest-running business.

Cheap water transportation made Antioch the ideal spot for canneries, providing work opportunities for local women. Today their contributions are immortalized in The Cannery Lady, a historical marker on West First Street.

The (only) news story of the day? A report on a local women's suffrage meeting. However, the paper never missed an issue in 47 years. Image courtesy of the Illustrations of Contra Costa County with Historical Sketch (1879) reproduced by Valley Publishers, Fresno.

Tracks connect Antioch with the coal mines via what's now F (formerly Kimball) Street.

M.D. Keeney notices that Antioch is ideally located for a paper mill and starts building. His mill's original capacity was for three to five tons. Eventually, it would churn out 90 tons of product.

Underground sand mines provide the materials used by other local companies to make glass. Before the mines close in 1949, more than 1.8 millions tons of sand are mined. Today tours take visitors past mine workings, ore chutes, the shifter's office and more.

Today's incarnation offers classic films, live theater, music and dance, and is home to various local performance groups.

he Preserve, formerly known as Mount Diablo Coalfield, contains relics of old mining towns, coal mines and a cemetery. The park offers views of the area as far as the Sierra Nevada, wildflower photo ops, a variety of wildlife including endangered and threatened species, 60 miles of trails for hiking, biking and horseback riding, and even, some say, a ghost (maybe John Marsh's?).

The refuge is the first national wildlife refuge in the country to protect endangered plants and insects, including the beautiful Lange's metalmark butterfly.

Local athletes out of Antioch High and Dear Valley High play on a national stage. From Frank Beede (Seattle Seahawks) to Ron Pritchard (wrestler) to Larry Silveira (golfer), the Sports Legends program has plenty of stars to choose from.

BART connects the Bay Area to all the opportunity Antioch offers.

Antioch has always been full of opportunity, and now the rest of the Bay Area is catching on. Affordable homes and office buildings, a tight-knit community, rolling hills, sparkling water, an historic downtown—it all lives (works, plays, grows, creates, thrives) in Antioch.